Regarding Membership Fees and Launch Fees.

Click here to add In the past five years, that I have been involved with the SMASH club, we have been very fortunate, financially.  We were able to run the club, fix things that needed to be fixed, obtain new equipment, pay launch field fees and storage fees for equipment, all without requiring membership fees or launch fees.  In the past two years, our financial situation has changed.  We may not be able to count on the Pfizer Grant that Jay has been able to procure for us for the last several years, due to his division of Pfizer being sold.  At the business meeting last November 13, 2011,  the membership voted to institute membership fees and launch fees.  We have been very lax in collecting these fees, and I personally apologize for the inconsistency.  Going forward, membership fees and launch fees will be collected as follows:

SMASH single membership fee is $20 annually

SMASH family membership fee is $30 annually

18 and under is free.

Launch fees:

Low Power (up to G motor) non-member : $5

High Power (H and higher) Non-member: $10

Low Power (up to G motor) member: free

High Power (H and higher) member: $5

A-B level, 18 yrs and under, free

Rocketeers should 'check in' on arrival, pay their appropriate launch fee, and load-em-up!

We will be instituting a new system for flight 'cards' also.  Instead of individual flight cards, we will have a columned 8.5 X 11 sheet for rocketeers to list their rockets on, with basically the same information as the individual flight cards, except that it will be all on one line.  I think this will make it easier for the LCO, and will be more cost effective.

Wext.

Two Day Launch and Post-NARAM Party

NEW HOURS: Saturday 8/25 and Sunday 8/26, 1pm to 5 pm only!

Due to health concerns with too many mosquitoes at the field, NO NIGHT LAUNCH!

Please bring bug spray!

SMASH photo to be taken on Sautrday!  Bring all awards!!!

SATURDAY, SEPTEMBER 22ND LAUNCH POSTPONED

WE WILL JOIN MMAR ON SUNDAY, WEATHER PERMITTING!!!!

IF MMAR ALSO RAINS OUT ON SUNDAY, WE WILL HOLD THE ELECTIONS AT ROCKTOBER SKY AS JAY SUGGESSTED.

WEATHER IS PREDICTED TO BE 80% CHANCE OF SHOWERS AND THUNDERSHOWERS ON SATURDAY.

IF YOU HAVE QUESTIONS, PLEASE CALL ME. 231-755-0652 (HOME) OR 231-725-5225 (CELL) PAMtext.


join SMASH

SMASH membership is available on-line through Pay Pal or by credit card..  SMASH membership is $30 for a family membership which includes all adults in your household, or $20 for a single adult membership.  Kids are free.

           Membership type:

This page was last updated: November 1, 2013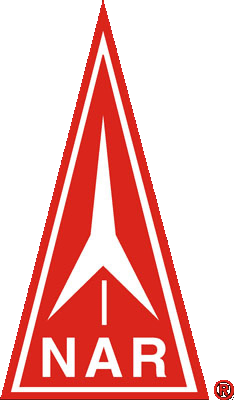 Your 2012-2013 Officers

President -

Pamela Gilmore

Vice-President -

Dave Gilmore

Secretary -

Matt Johnson

Treasurer -

Jay Calvert

Senior Advisor -

Robert Alway

Click here to add textOfficers for 2012-2013 Club Year

Officer elections were held on Sunday, September 23rd with eight of 15 members attending the election.  The only office that was contested was for Vice-President, between the incumbent, Nancy VanderVoord, and the challenger, Dave Gilmore.  Dave won the election.  The officers for the 2012-2013 club year are listed on the left.

Nancy is content to remain 'Rocketmom', and continue to 'pay it forward' with all visitors, guests, club members, and friends.  If you need help, see Nancy and she will get you what you need or direct you to the person who can help.

THANKS NANCY!!!!!.

"Team Ferrysburg" Rocks-It!"

Smash President Pamela Gilmore's 'day job' is at Fifth Third Bank in Ferrysburg, MI.  At the company picinic on Saturday 9/29, the members of the branch competed agoinst the other branches in the region in a Mini-ArtPrize.  Each team was given a baggie filled with minimarshmallows and some toothpicks, and told to be creative.

The idea to build a rocket was suggested by Dave Gilmore,  and he was assisted by Jenna Flannery.  Pam and branch manager Jill Maitzen, were creative consultants.  Jenna's son, Bretyn, suggested also building an astronaut and using the baggie for his parachute.  Jenna's husband, Tony, used a lighter to melt and singe the bottom marshmallow simulating the motor.

After all the votes were counted, Team Ferrysburg was Number One!

And you thought banking and rockery don't go together!

New Location for Business Meeting and Build Sessions

We have a new location for our business meeting and our build sessions!  Due to city politics, we are unable to use the Wayland Fire Barn any longer, so, thanks to Joe Mosher, we ARE able to use Wayside West in Kalamazoo, on Stadium Drive.

Our business meeting will be held this Sunday, October 28th, from 1 to 5pm at Wayside West.  This is the same location as our annual Christmas Party.  We can bring snacks, but beverages are to be purchased from Wayside.  See the 'Maps and Field' tab for directions.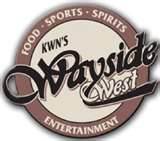 .Christmas Party and Rambo Gift Exchange

Sunday, January 6th, 2013

1pm to 5pm

Bring a dish to pass and if you want to participate, a gift for the Rambo Gift exchange (Rocketry-related and NO GAG gifts)

Drinks are to be purchased from Wayside.

Location: Wayside West

3406 Stadium DR

Kalamazoo, MI 49008

To the left is a link for the new rainout.com service we are implementing to inform people of launch conditions and cancellations.  This page, the FB page, and text alerts (you must sign up to receive) will be automatically updated. Click on the link to sign up for text alerts.

Click

Sunday, November 10th

Open Build Session

Come build with us or just enjoy the camaraderie

1pm to 5pm

Wayside West, Stadium Dr,Kalamazoo

(See schedule page for more info)